Protect Your Clients… Before the Claim
The best way to reduce cost related to insurance claims is not to have them. With that in mind, ReSolve's Loss Control Services are designed to identify and eliminate injuries before they happen.
We work with insurance companies
to keep your clients insurable.
What's Loss Control?
Our loss control specialist provides many invaluable services related to injury prevention, such as:
Hazard
Inspection
 Recognition of potential hazards through on-site inspection.
Procedures & Manual
Assistance in developing site specific safety procedures and manual.
OSHA
Training
We offer OSHA based employee trainings to teach safety.
Accident Investigations
These provide root cause analysis for prevention of reoccurrence.
Even though workers' compensation reimburses the injured employee, the employer incurs a number of expenses. Costs associated with production delays, damaged reputation as well as hiring and training a replacement employee. If a proper replacement is not found, the employer may have to pay overtime to other employees for their increased workload.
We'll help your clients stay safe.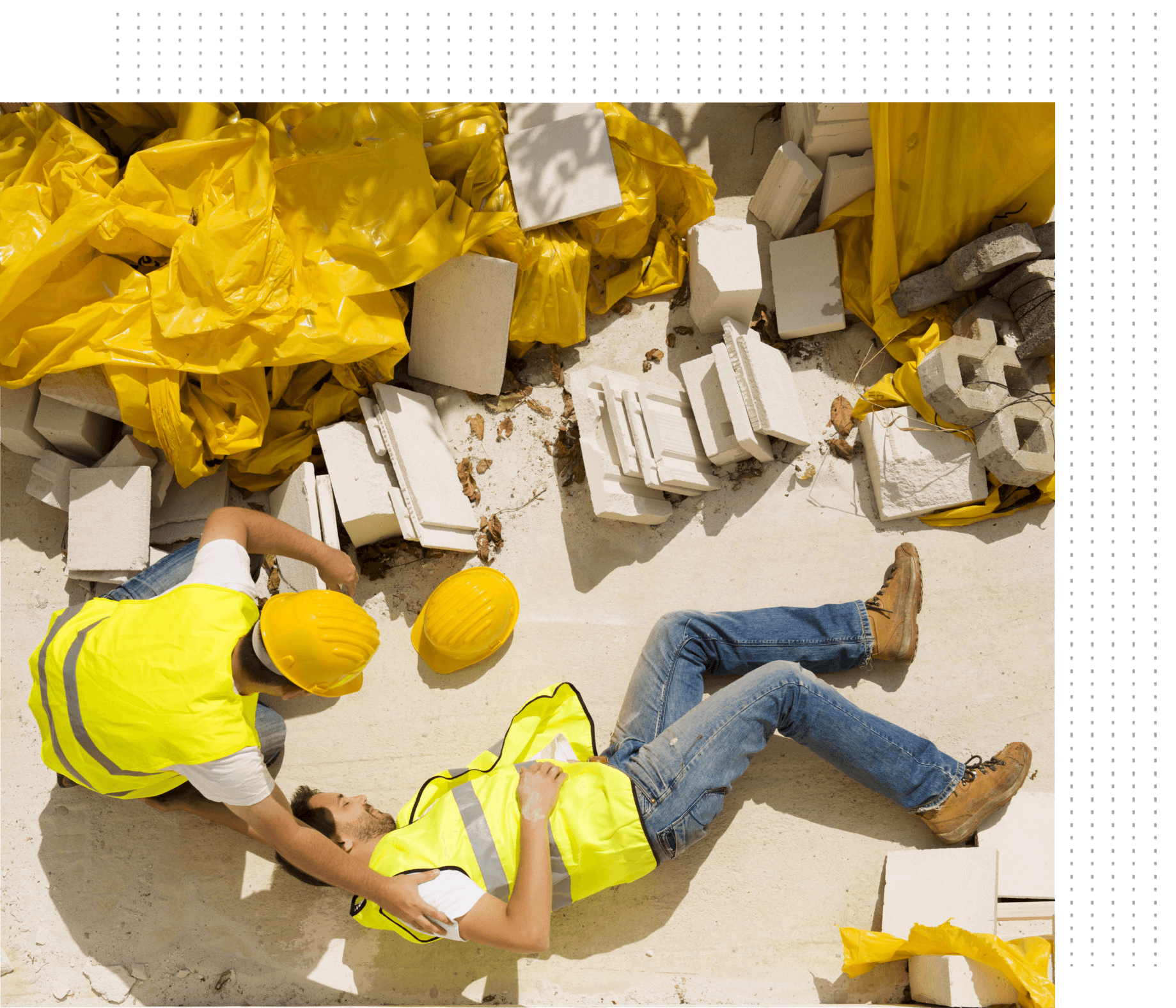 DO YOUR CLIENTS
Need help qualifying to work? We manage these platforms.
How can I lower my e-mod rating?
A sound safety program, a return to work plan and loss prevention procedures will lower your e-mod. This is crucial to helping you effectively manage your workers compensation cost. The following example compares two companies who perform the same service and employ the same number of workers.
Company A
Company A has a strong safety program, a good claim history, and therefore a low e-mod. Company A has an e-mod of .85, which results in a 15% discount on their workers compensation premium compared to other companies in the same industry. Because Company A has a credit e-mod, the company only pays $0.85 for every dollar of coverage received.
Company B
Company B has an inadequate safety program, a large number of claims/losses, and a high e-mod factor. Company B has an e-mod of 1.25. Company B pays 25% more for their workers compensation insurance than other companies in the same industry classification. For every dollar of insurance coverage received, Company B will pay $1.25.
How Does Risk Management and Safety Planning Affect Cash Flow?
One of the most important investments you can make in your business is creating a business plan which includes risk management. Identifying risk will impact your ability to continue business and obtain financial growth. Minimizing and controlling the effects of risks can improve and maintain business cash flow. The continuation of cash flow creates stability for your business. Mitigated risks lead to better cash flow and greater stability. Greater stability will mean your company will last into the future. The rewards of risk management are all linked together: good cash flow leads to stability, which leads to good credit, which leads to longevity.
For over a decade, the team behind ReSolve has worked to keep people safe. Head on over to the about page for a look at the faces behind our work and more on our tested process.